Hey there, #aurapeople. Today we would like to speak about the new features that have just been implemented in the new build of the AURA App:
Guest mode
Body composition report sharing
We hope both will be useful additions to your AURA Strap 2 experience, this time with a focus on the social and community aspects: they allow your friends to perform a guest body composition scan without registering a separate account, plus you can share your fitness results with the people who motivate you to reach your fitness goals.
Guest mode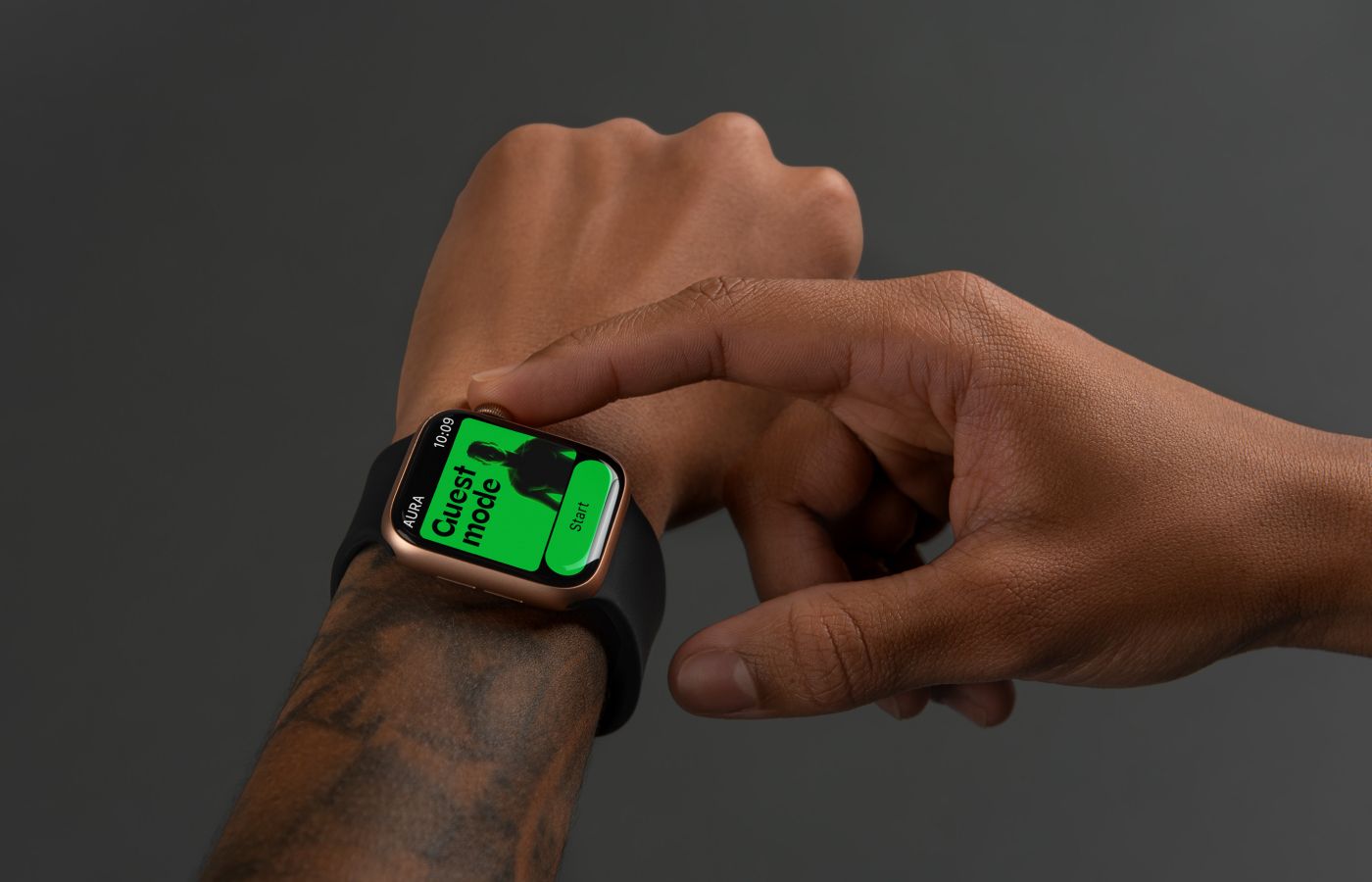 The guest mode can be useful when there's a long line for the professional body scan in the gym, or when you're taking a morning run or having an outdoor workout session with a group of friends, and there's no access to such equipment. We believe that every little trick that makes us healthier should be shared, so we encourage you to help your friends with body composition scans if they ask for it.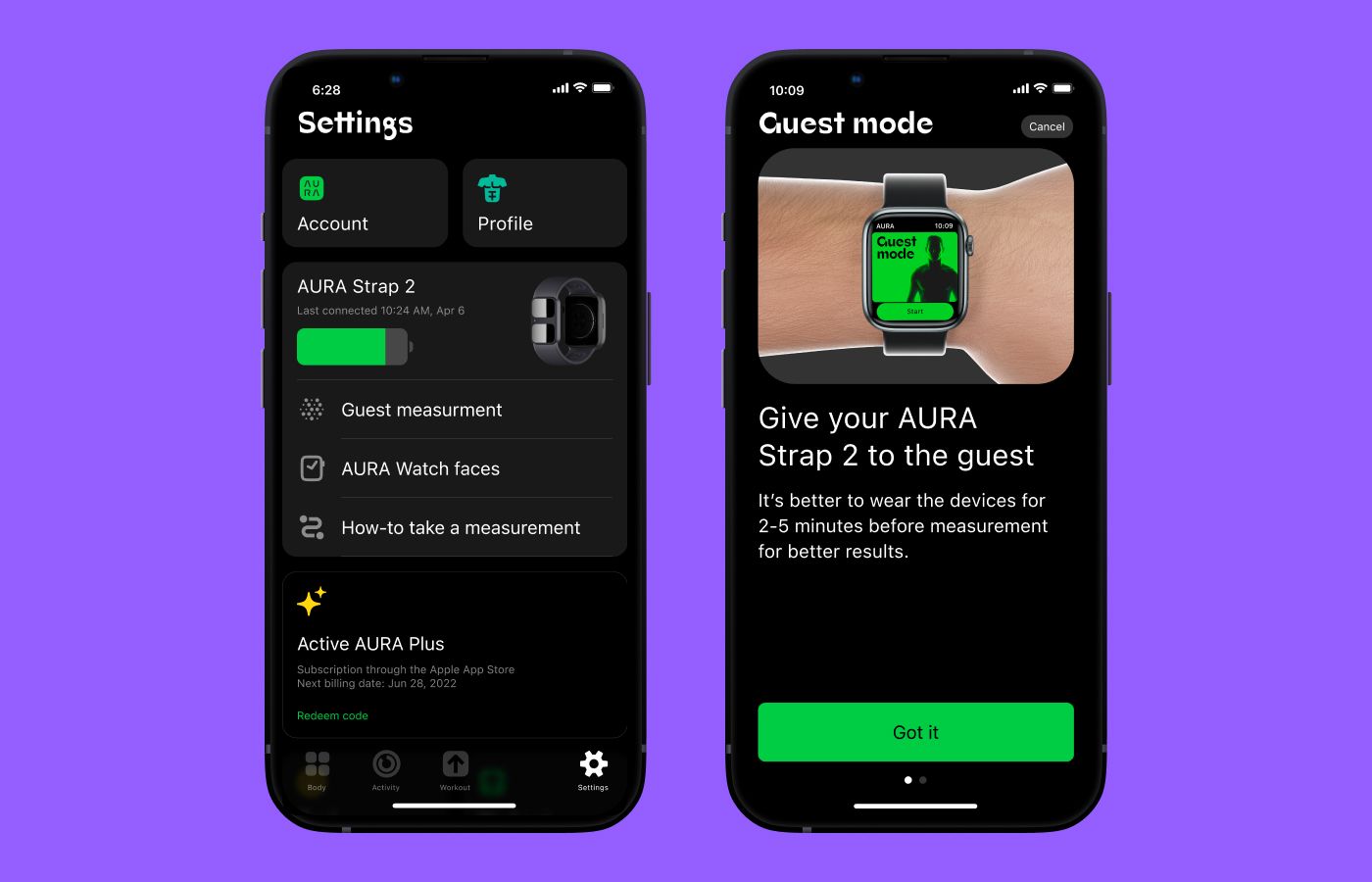 Taking a guest measurement is super easy: you just need to go to the AURA App settings and tap on the corresponding menu. After that, you can hand your watch to a friend, and your phone and watch will show you all the necessary instructions. Your friend will need to indicate their basic data, such as height, weight, biological sex, and whether they're an experienced athlete or not, and then the measurement can be taken the usual way.
Report Sharing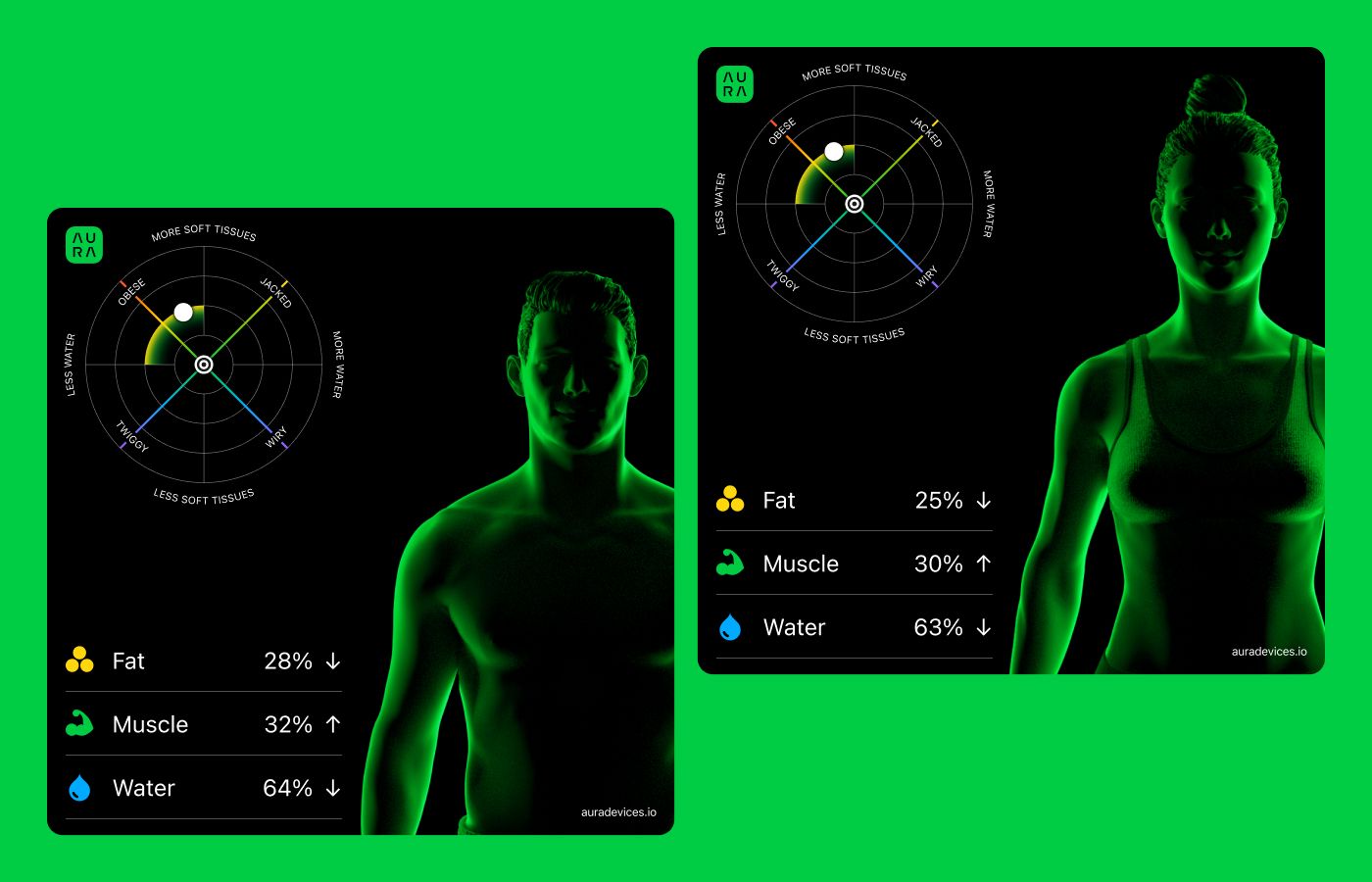 If you want to share your main body composition parameters with your personal trainer, physician, or a sports community you're a part of, there is an easy way to do it – just click the export button on the top right corner of your biogram screen, and our app will generate a report that you can either save to your phone or share via a messenger or social media app.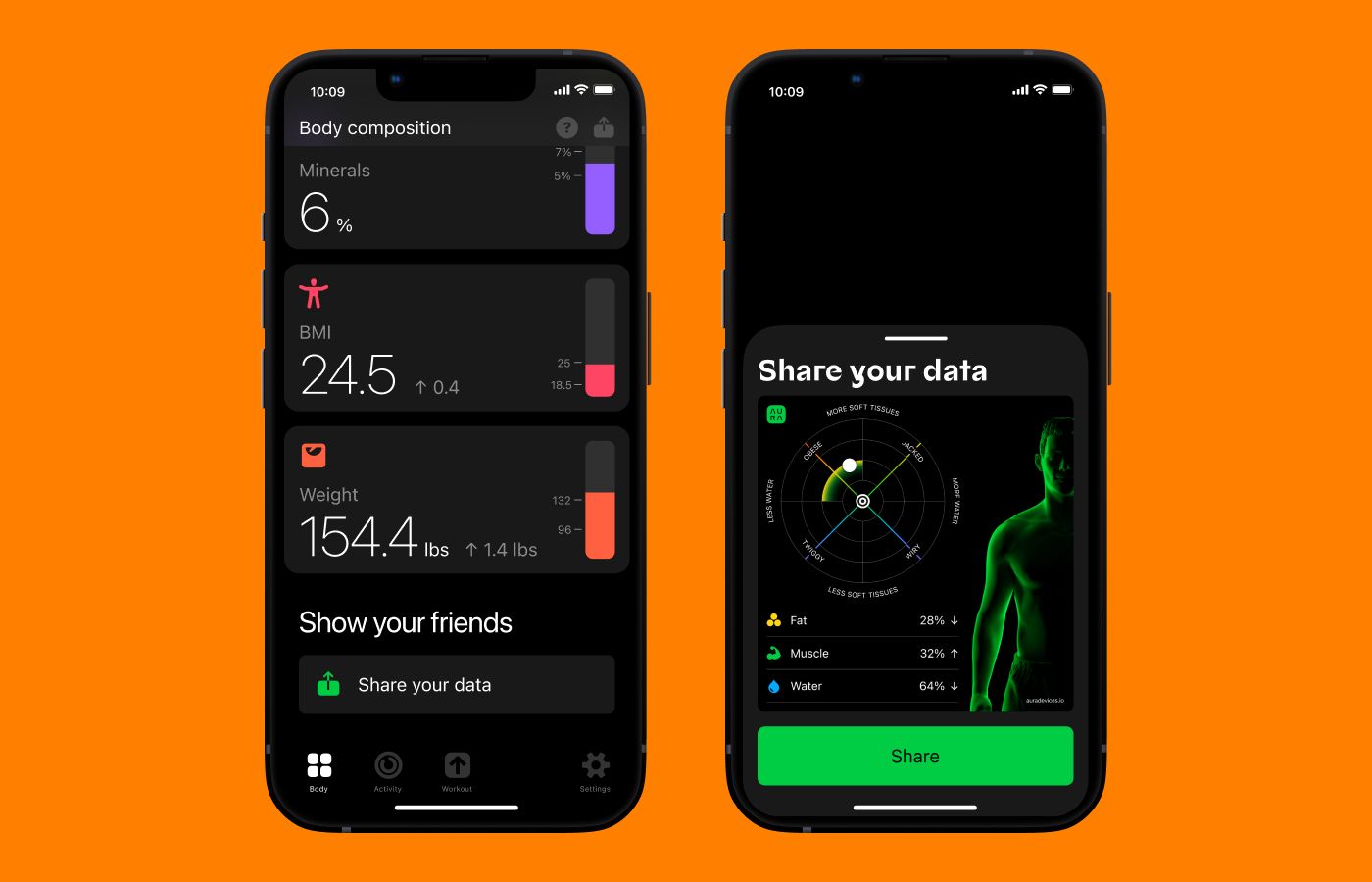 Right now the report contains such parameters as the amount of muscle and fat tissue, the amount of body water, and of course, the Biogram, where your physique is shown on a coordinate scale. In the future, we might be extending the list of parameters, especially if we receive enough requests from our users.
Please feel free to share your feedback and opinion about this functionality in our Discord community.